How to sign in to BarTender Cloud using the BarTender Mobile App
Overview
This article will teach you how to sign in to BarTender Cloud using the BarTender Mobile App, allowing you to print and manage BarTender documents from your mobile device.
Applicable to
BarTender Mobile App
BarTender Cloud
Information
1. Start by opening the BarTender Mobile App and clicking the Bookmark icon at the bottom of the screen.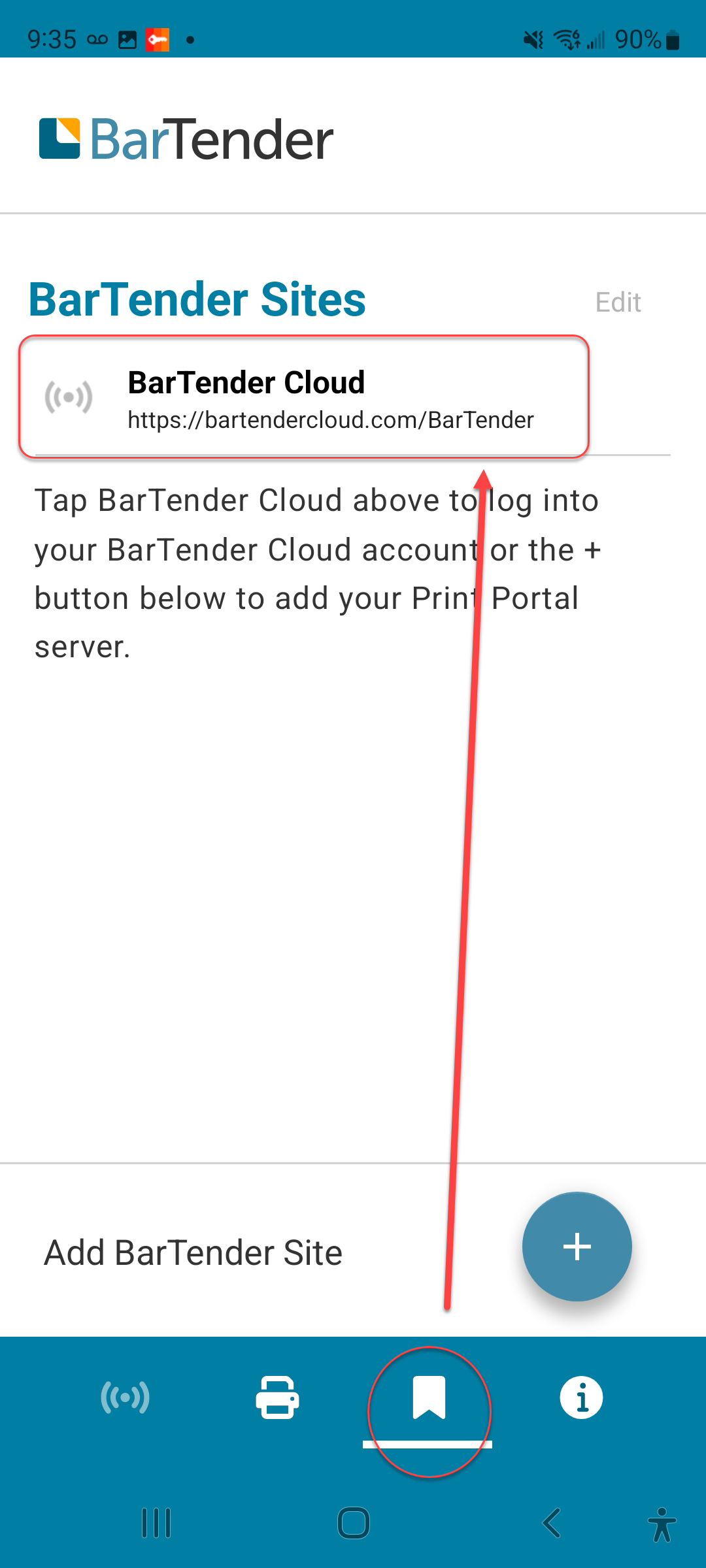 2. Click on the BarTender Cloud URL. This will redirect you to the BarTender Cloud login page.
3. Insert the Username and Password associated with your BarTender Cloud account and click Log In.
Additional resources