Can I move my driver based custom stocks to Another Machine? Follow
---
Question
Can I move my driver based custom stocks to Another Machine? I don't want to have to remake them if possible.
Answer
Custom stocks for the driver are saved to a text file. This file can be moved/copied to other machines at will.
Follow these steps: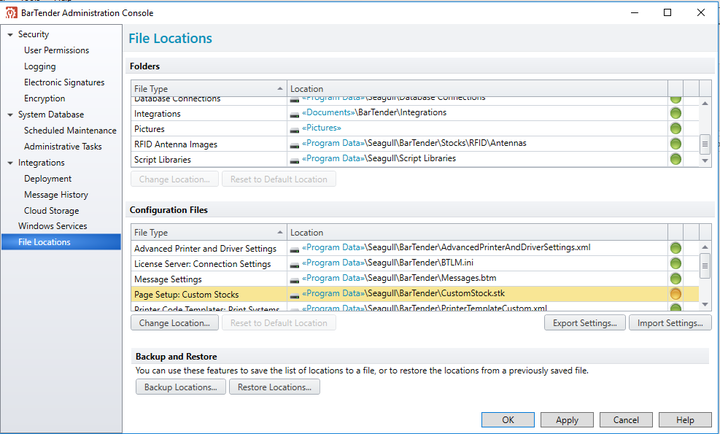 Have the user open up Administration Console
Go to File Locations
Look under Configuration Files
Find path for CustomStock.stk
This file is movable to other machines, and you can point to whatever file that has these Custom Stocks through Administration Console.