How to Use the Event Log in BarTender Cloud
Overview
The Event Log records all non-printer-related events that occur within your instance of BarTender Cloud.  This article will show you what kind of events you can find here and how to see the details behind each event.
Applicable to 
BarTender Cloud
Information
To access the Event Log from the Manage Cloud Account menu:
Click the hamburger menu icon in the top-left corner of BarTender Cloud and select Manage Cloud Account.
Select Event Log from the menu on the left-hand side.

As mentioned before, the Event Log records all non-printer-related events. This includes any changes to BarTender Cloud users, groups, or roles.
The log can be filtered by built-in date ranges or by custom ranges in the dropdown menu at the top. The log is presented in table format and includes information such as the time, the type of event, and who triggered the event. By default, all events are shown but can be hidden using a column button on the right.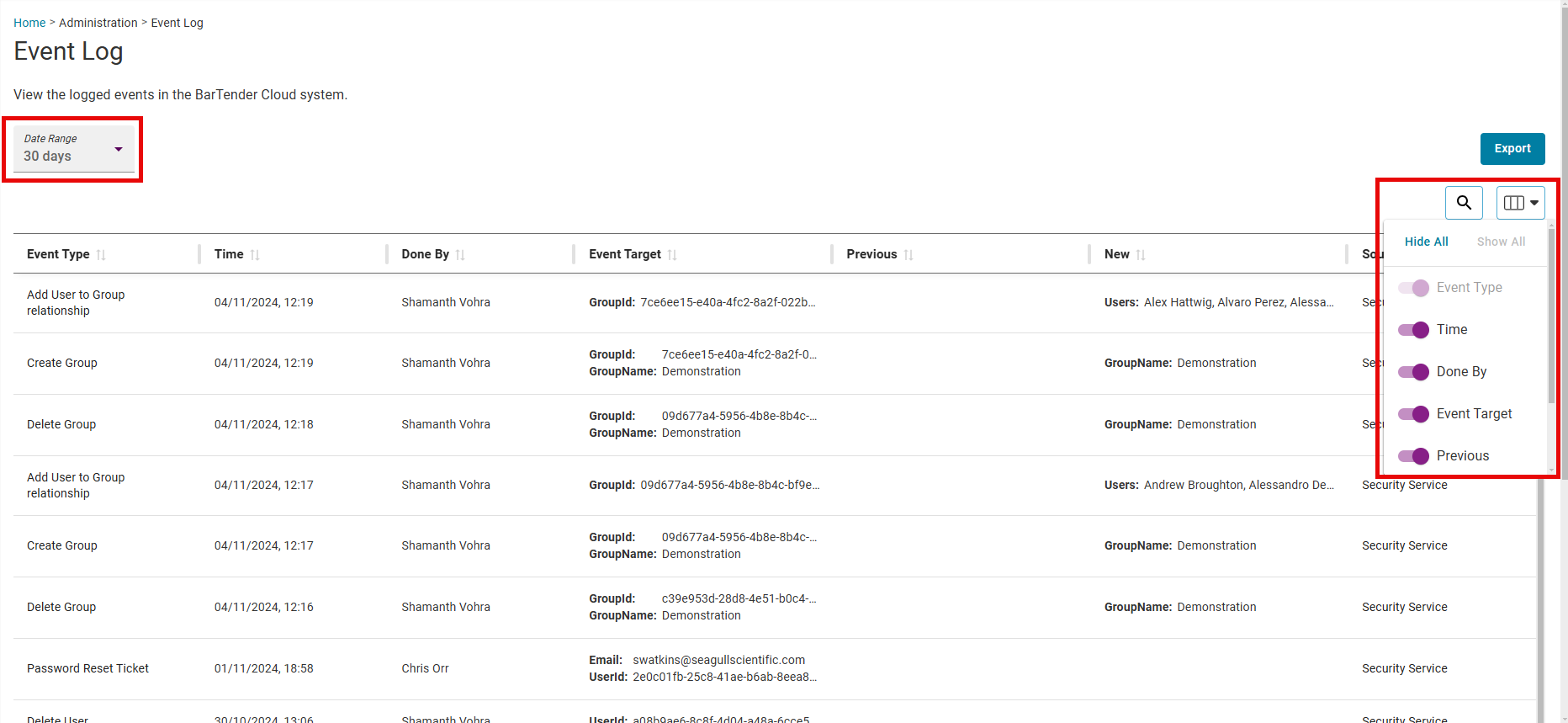 Clicking the arrow to the left of the Time column will expand the event and provide further details. The details given will vary by event type.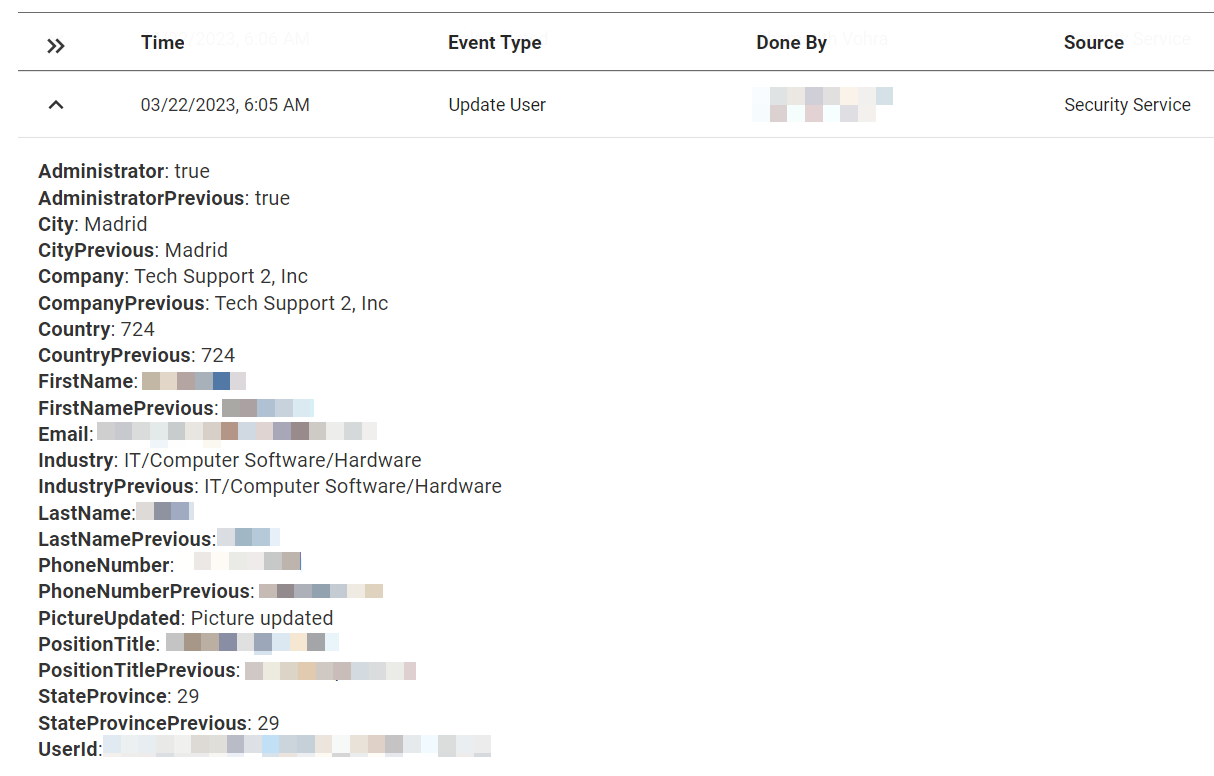 Event Logs can be exported by clicking the Export Data button on the right-hand side. Logs can be exported into .xlsx (Excel) or .csv format.

Additional Resources
Printing Usage and History in BarTender Cloud