How to resolve BarTender License Wizard Message #1210
Symptom
You encounter BarTender Licensing Wizard Message #1210 when trying to activate an additional installation of BarTender as a client of an existing installation on another computer. The error code reads as follows:
"Failed to activate BarTender. Details: Could not find the Licensing Service that owns the product key code."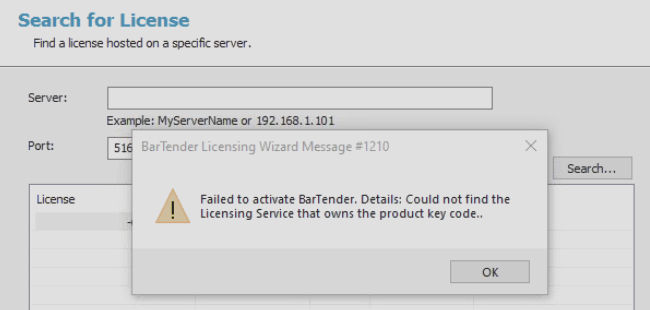 Environment
BarTender 2019 and later.
Solution
Open Administration Console with Administrator rights on the License Server machine. To do this, right-click on the Administration Console icon and select Run as Administrator.
Go to the Licensing tab and select Deactivate License.
Reactivate the license by selecting Activate a New License.
Additional Information
Activating the BarTender Suite