Watermarks Showing During Print Preview When No "Higher Edition Features" Are in Use
Symptom
Customer is reporting that his template is showing the watermark within Print Preview, even though no higher edition feature is being used.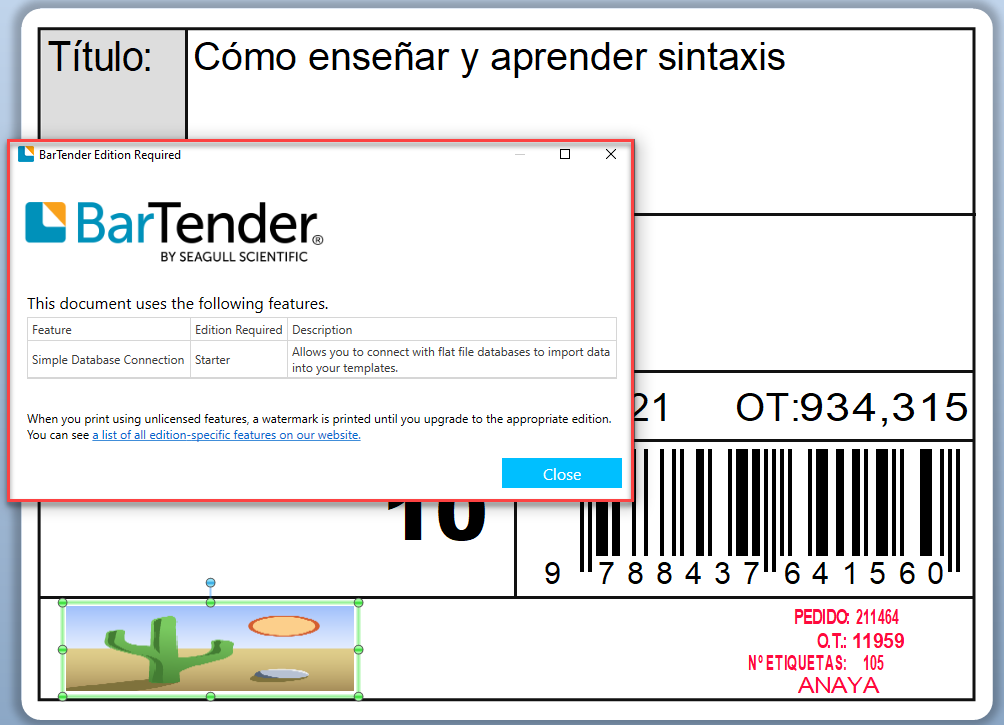 At Print Preview.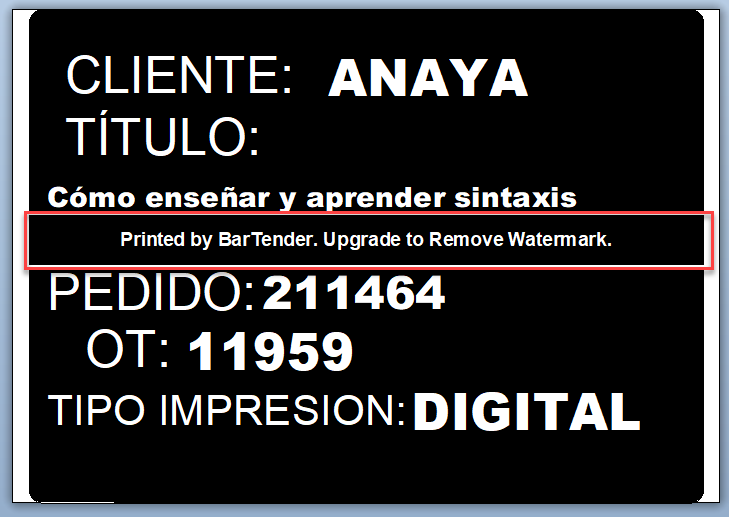 Environment
BarTender 2019 and later
Solution
The issue could be due to a higher edition feature having been saved previously in your .btw file (PDF printer for instance) even though it's no longer being used.
To fix the issue:
Selected an Electronic printer (native PDF, for instance) and save the .BTW file
File > Print: When pop up message shows reporting that a feature from a higher edition is in use, click on Stop Using Unlicensed Document Features.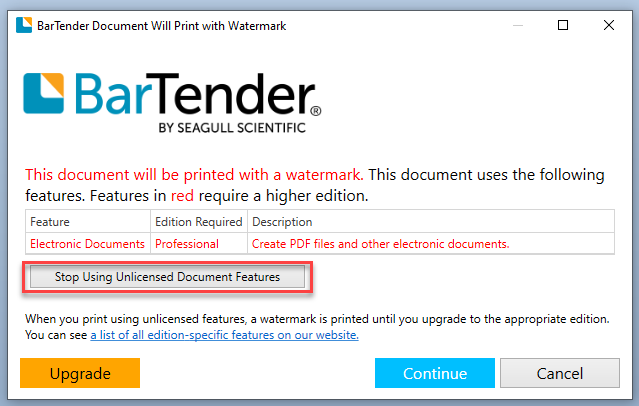 Select the correct printer.

Check Print Preview to make sure the watermark is no longer displayed.