How Can I Migrate From Zebra ZDesigner Drivers to Seagull Printer Drivers?
Question
How can I migrate from Zebra ZDesigner drivers to Seagull Printer drivers?
Applicable To
BarTender 2016 and later.
Drivers by Seagull, version 7.4.3 and later.
Answer
If you have Zebra ZDesigner drivers installed on your system, you can use the Seagull Driver Wizard to upgrade and replace them with Seagull printer drivers. This will automatically remove any traces of the Zdesigner drivers and install the Seagull printer drivers.
Run the Seagull Driver Wizard. Make sure you have the latest Zebra driver package downloaded from our website.
Choose the Upgrade printer drivers option.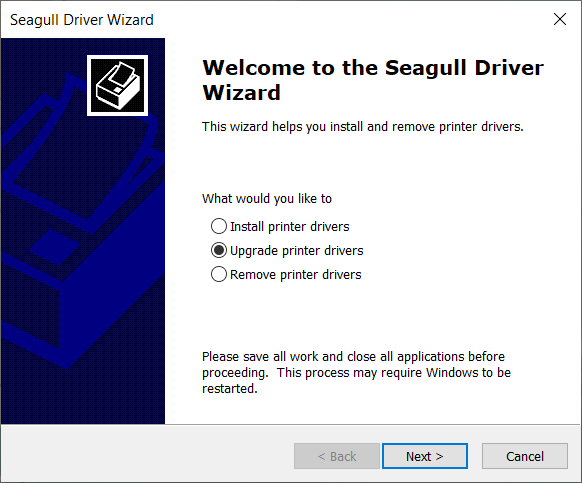 You will see the Seagull Driver Wizard detect any currently installed ZDesigner drivers. Choose the ones you want to replace with Seagull drivers.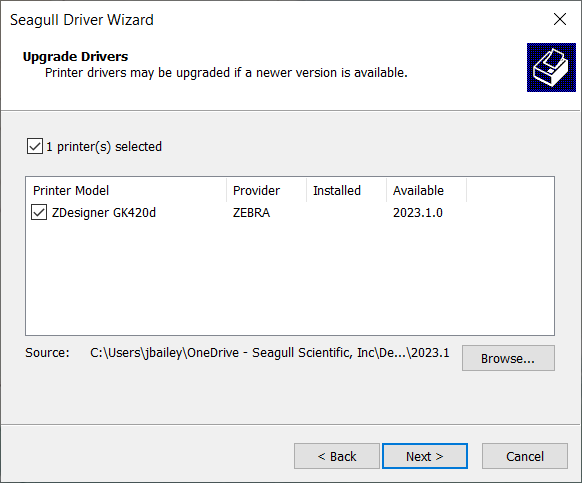 Click Next and the Seagull Driver Wizard will complete the removal and installation process.
Additional Resources