Adding symbols for UDI, GHS, or other special characters the easy way
Question
 How do you add special characters such as GHS or UDI compliant symbols into a BarTender template?
Answer
 On the Toolbar in Designer, click the A and select the Symbols Font Characters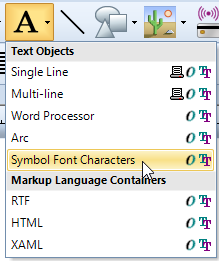 This brings up a dialog that only lists special character fonts in our own fonts as well as WingDings and other symbol fonts.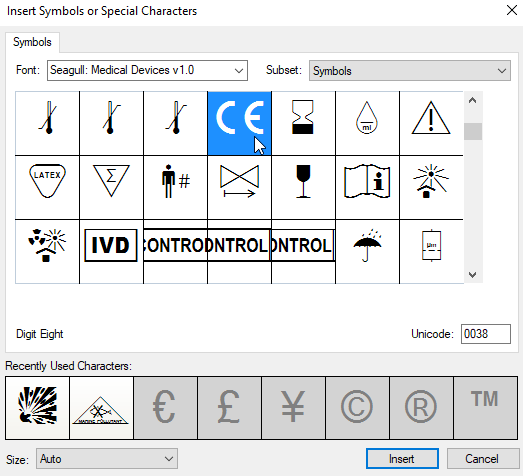 This is a shortcut to adding a text field and searching for the symbols individually.
Just click insert and drop the symbol on the template and you're done!
More Information
These special images were added in 2016