Error 6241: A connection to the database could not be made
Symptom
Error message #6241 appears at print time in BarTender Designer after moving your BarTender installation to a different computer, moving files' location, or removing files from computer.

For BarTender 10.1 and earlier, the same error message is shown as #3300.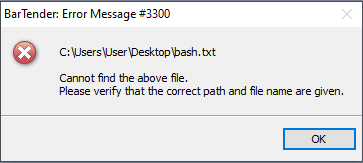 Environment
BarTender Designer
Solution
Both of these errors mean that the database file is no longer where the BarTender document expects it to be. In order to resolve this issue, reconfigure the connection via the Database Setup Wizard and change the location of the database file to the proper location.
In BarTender 2016 and above:
1. Click on the Database Connection Setup icon on the Toolbar
2. Click on the Configure Connection button to reconfigure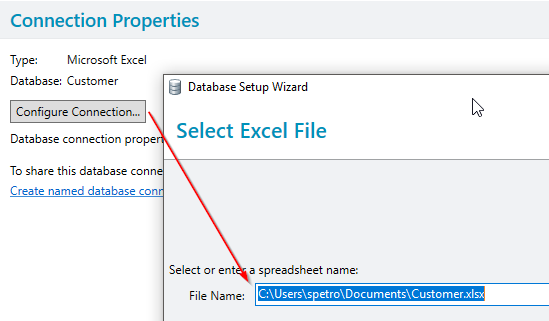 In BarTender 10.1 and earlier:
1. Click on the Database Connection Setup icon on the Toolbar
2. Click on the Select File button to reconfigure