Can The Auto-save Feature Be Disabled in Print Station?
Question
By default, Print Station automatically saves documents after they are printed. Can this autosave feature be disabled?
Answer
With the release of BarTender 2022, the option to turn off autosaving in Print Station was added. To turn off autosaving, follow these steps:
Click on the Gears icon in the top right-hand corner of Print Station and select Administrative Setup from the menu.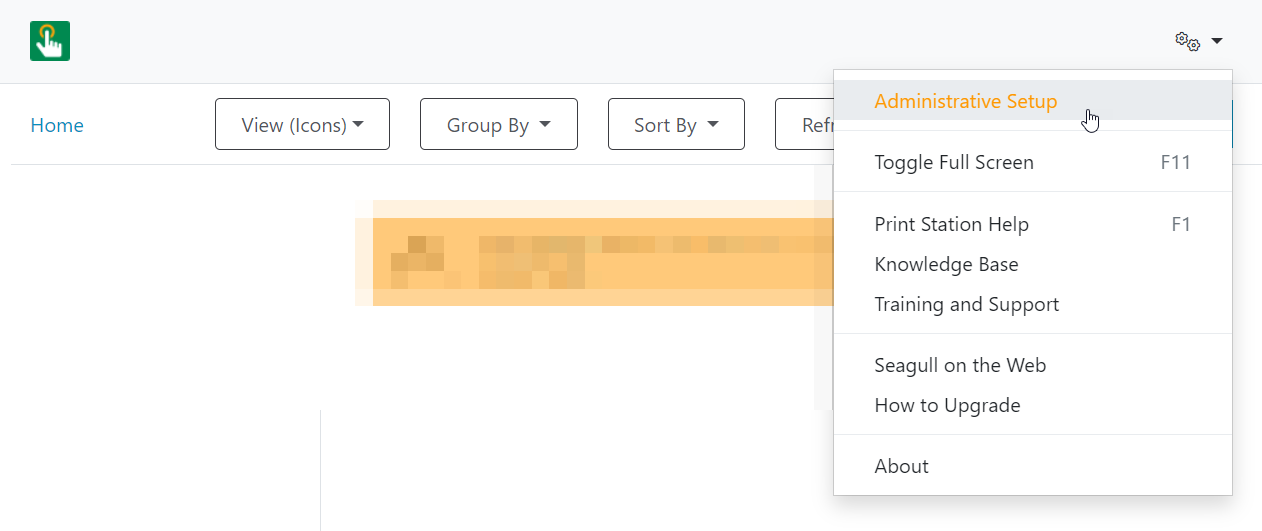 From the Advanced tab select Never from the dropdown menu under Save documents after printing. Click Save.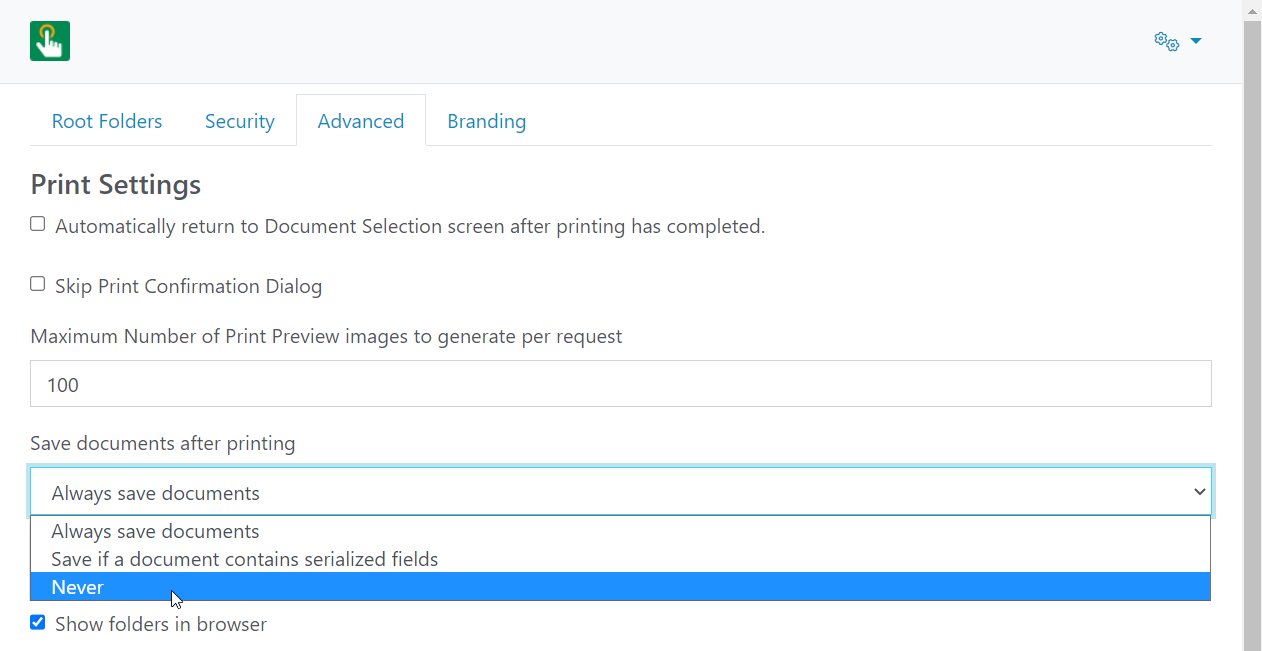 Workaround
This method uses Windows to write-protect the Bartender document, blocking its ability to auto-save.
In File Explorer, open the Properties for the .btw document.
Choose the Security tab.
You will now see a similar security setting as the screenshot below:
Ensure that you set the minimum permissions to this file. This will need to be done via the Advanced button on this same tab. This is because permissions are inherited from the object's parent.
Click on the Change Permissions... button and disable the Include inheritable permissions from this object's parent checkbox.
Click Add and remove all users and groups. You should end up with something like this:
Go back to the Security tab and click Edit. Add the user or group you will want to have Read permissions over the BarTender document. As an example, I have used the Everyone group:
Now, inside BarTender Designer, access the Administer > Application Message Setup dialog and configure the 3345 warning message as follows:
This completes the workaround process.