Invalid password for Print Portal Service Account prompt during BarTender Installation
Symptom
During BarTender Print Portal installation, prompt appears to inform that "A user account called IIS_WEBPRINT already exists on this computer" and prompts for the account's password. The entered password is invalid or you do not know where to obtain the password for this account.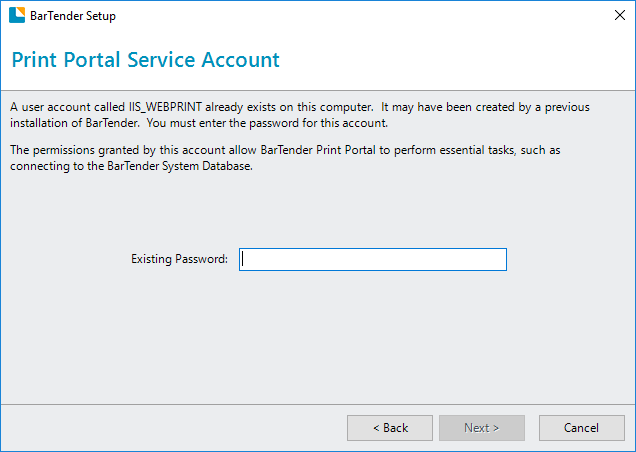 Environment
BarTender Installer, with BarTender Print Portal feature selected
BarTender 2016 and later
Solution
The issue can be resolved by resetting the password to the IIS_WEBPRINT account.

1. Go to Control Panel > User Accounts > Manage User Accounts
2. Under "Users" tab, select the IIS_WEBPRINT account
3. Click "Reset Password" and specify a new password for the account (this password change should take effect immediately)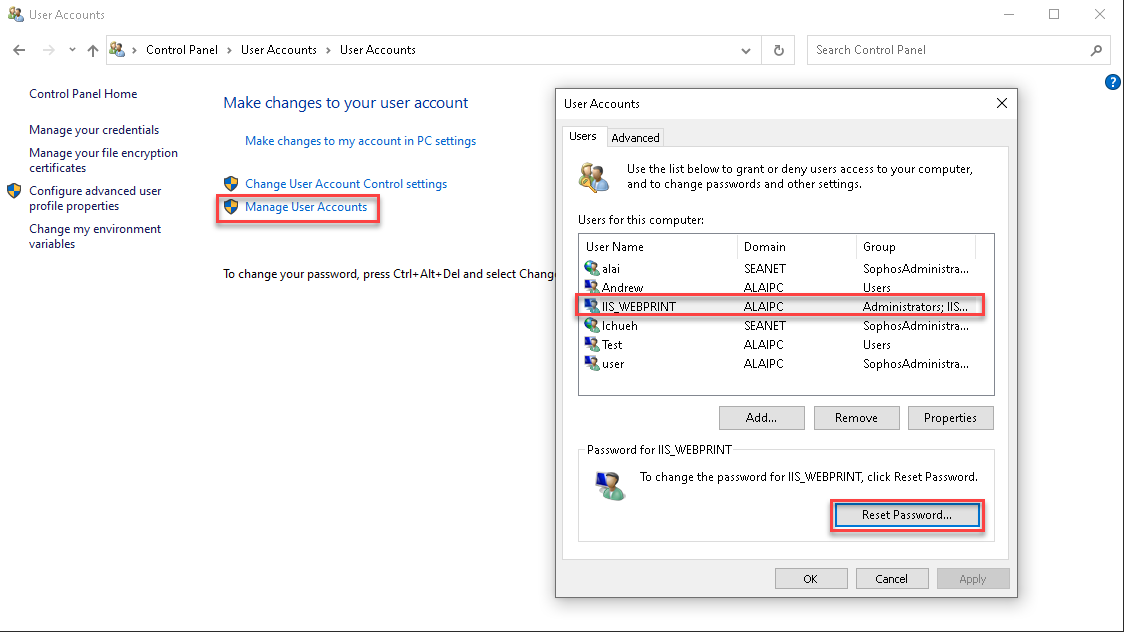 4. Enter the new specified password for IIS_WEBPRINT account within the Print Portal Service Account prompt window to successfully finish the BarTender installation process