My number is being formatted into scientific notation! How do I fix it in Excel and then BarTender?
Question
I'm pulling data from Excel onto my label, but every time I do, it comes out in scientific notation. How do I fix this?
Answer
With long numbers from an Excel database, sometimes the label will come out like this in scientific notation: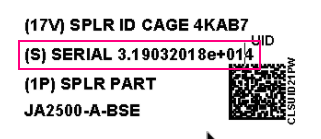 This is happening because Excel is truncating the number.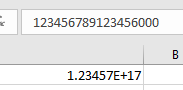 You can trick Excel into treating this as a number. First delete the contents then change the cell format: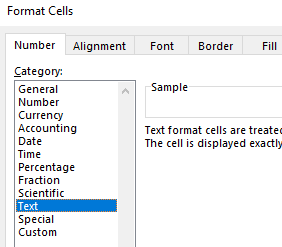 Paste or type the number into the formula bar, not the cell

Once you hit enter, you'll notice a warning pop up: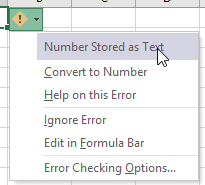 Excel is now angry that you're storing a number as text, but now you have actual text instead of scientific notation! Go ahead and pull the data back into BarTender and the number should now show up normally.