Question
Is it possible to insert an image in the QR code?
Answer
Although it is not possible straight away to create a QR code with an embedded image, it still might be possible to achieve thanks to the error capability feature of QR barcodes.
For this workaround, you would need to create a barcode first and then insert a picture:

The barcode will scan correctly or not depending on the available QR code area and the "error correction %".
If the barcode is not readable, the image size and the error correction would need to be modified (the smaller the image the less probable the barcode is unreadable).
​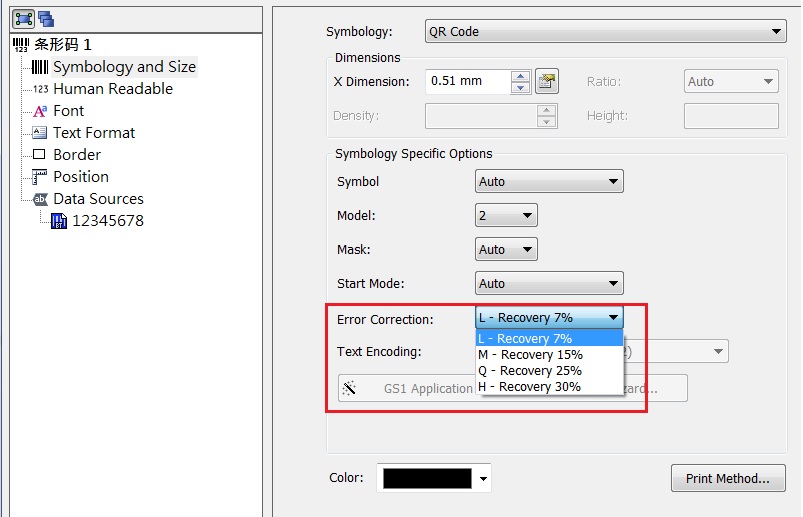 More Information (Optional)