Printing PDF and Electronic Documents Overview
Overview
BarTender 2019 and later supports native PDF printing. The Print Dialog now has a built-in PDF printer called: PDF.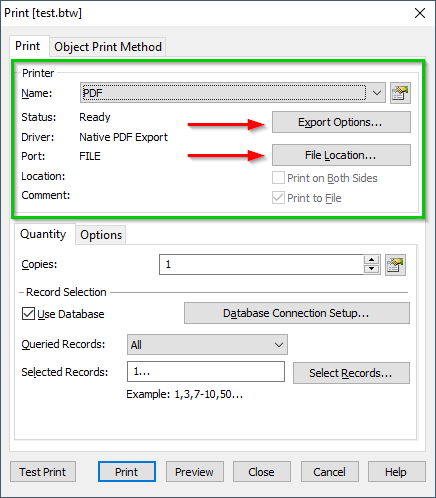 The Export Options dialog allows you to set additional encryption and security options.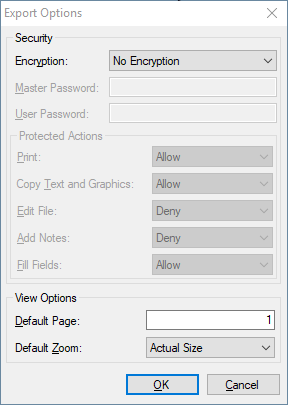 The File Location dialog allows you to set the location where the PDF is saved to. You can also set options to automatically give each file a unique name.

For PDF usage with Integrations, please see the following:
Viewing Electronic Document Usage
When a customer prints to a PDF printer, it shows up in the Printers Used list as one singular printer regardless of how many copies have been printed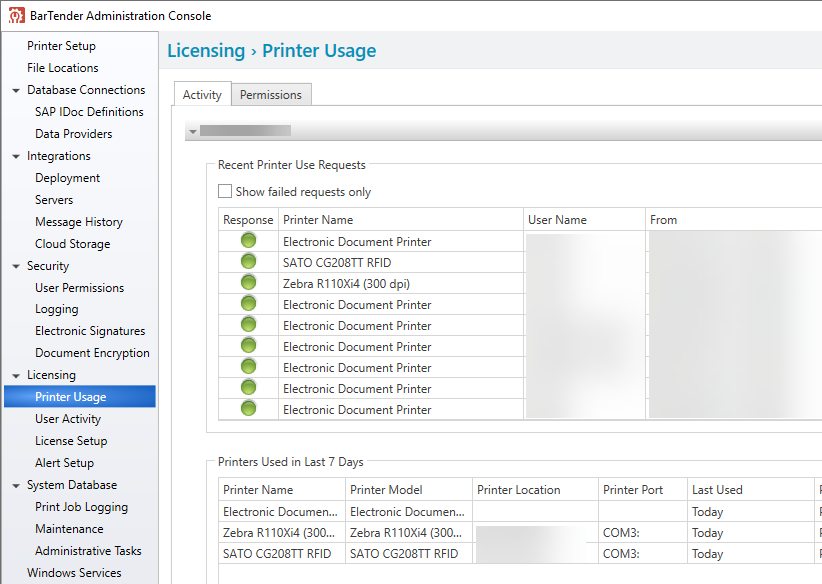 To see a detailed list of Electronic Documents used:
Open Administration Console
Click on License Setup on the left side of the screen
Find the License Server and License that you want to investigate
Click on the Printers used option
The Printer Usage Details dialog will open and you will see a breakdown of all of the printers used for this license. You will see separate sections for Physical Printers and Electronic Documents.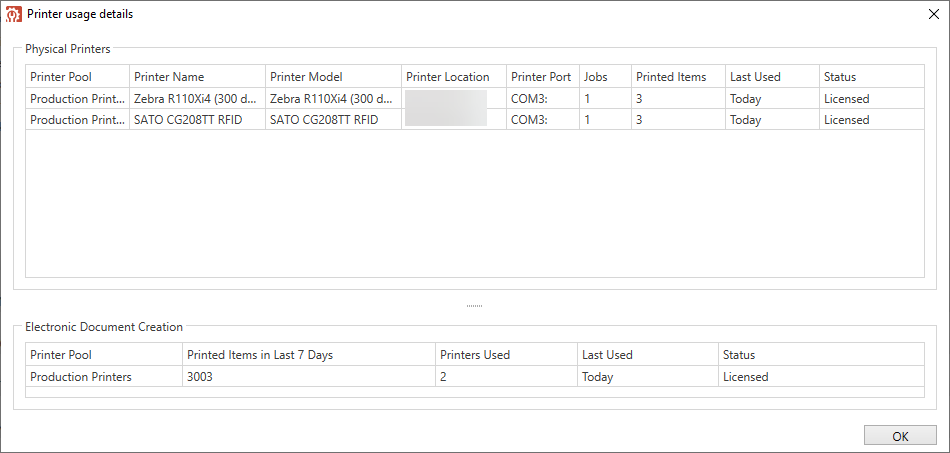 Other Resources