Invalid Product Information Error When Attempting Offline Activation
Symptom
When entering the Product Information code during offline activation, you receive an Invalid Product Information error message.
Environment
BarTender 2019 and later.
Solution
Ensure that the full Product Information code is entered in the offline activation portal. The code extends past the three lines visible in the Activation Wizard, so use the Copy button to copy the full code.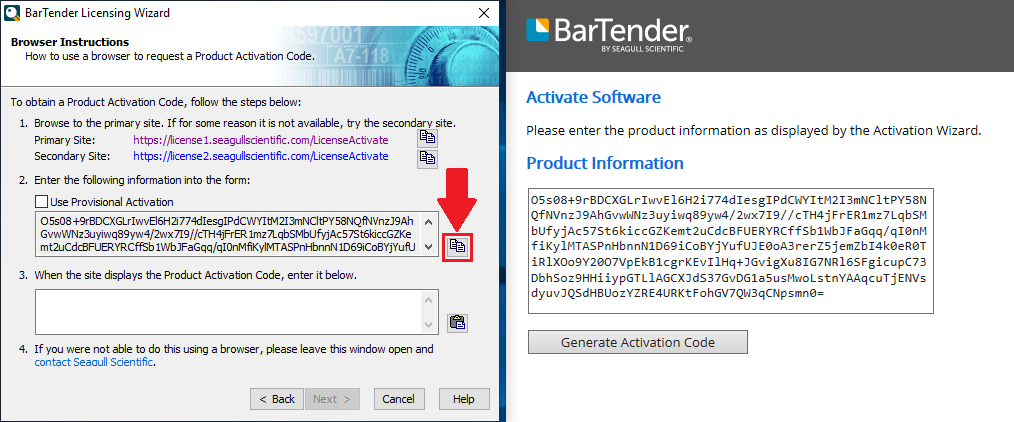 Double-check that you are attempting to activate with the Product Key Code (which begins with W), not the Support Number (which begins with a number). The Activation Wizard does not check whether the code entered on the previous screen is a valid Product Key Code and will generate an invalid Product Information code if anything other than a Product Key Code is entered.
Additional Resources