Client Printing in Print Portal
BarTender 2021 and later introduces the Client Printing feature to Print Portal, which allows Print Portal to print to any printer that is installed on the client PC without needing to install a printer driver to the server.
Client vs Server Printing
Print Portal's default behavior is called Server Printing, meaning that Print Portal can only print to the printers installed on the server hosting Print Portal. This makes it easy to print to the server's printers from anywhere, but if a new printer needs to be used it must be installed on the server first.
Client Printing allows for printing to printers installed locally on the client PC using Print Portal as well as to printers on the server. The server does not need to have a printer driver installed, instead connecting to the BarTender Client Printing Service on the client PC to stream print data directly to the printer installed locally.
Enabling Client Printing
To enable Client Printing, open Print Portal and go to Administrative Setup > Client Printing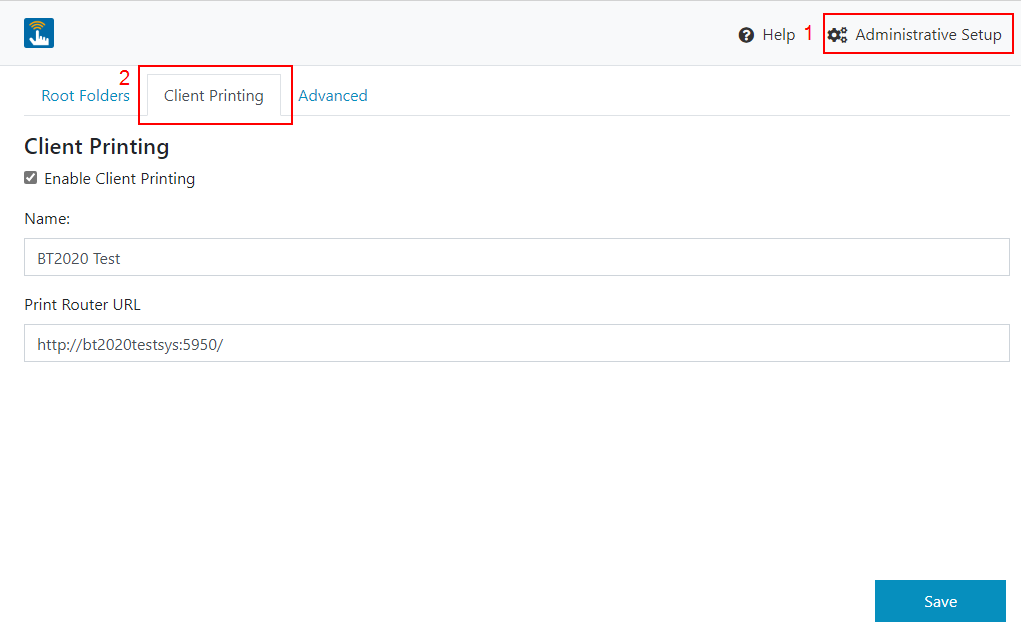 Select the option Enable Client Printing, then create a Name, verify the Print Router URL is correct and click Save.
The Print Router URL is based on the server hosting Print Portal - where the BarTender Print Router Service is installed and running - and is formatted as: http://[server name or IP address]:5950/
Installing the BarTender Client Print Service
The BarTender Client Print Service must be installed before Print Portal can print to a client printer. If Client Printing is enabled and the BarTender Client Print Service is not installed on the client PC Print Portal will show a warning that the service is not installed: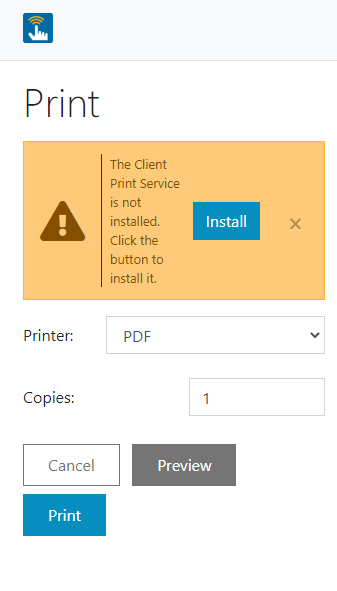 Click Install to go to the Get started with the Client Print Service page: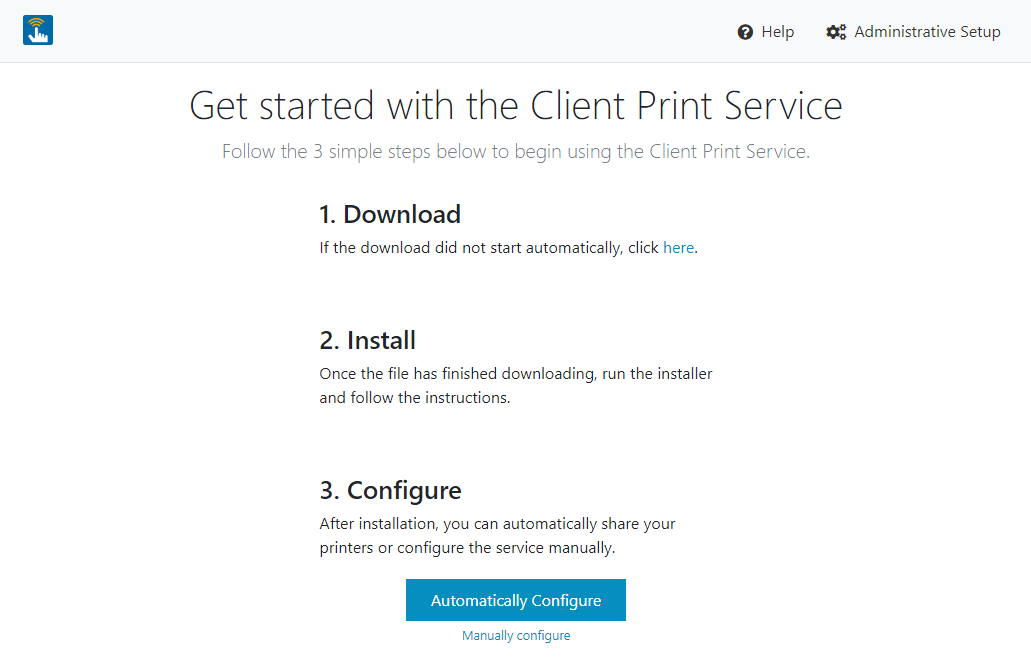 Follow the steps on the Get started page to download, install, and configure the service.
Printing to client printers
Once the Client Print Service is installed and running there will be a confirmation message under the printer selection field: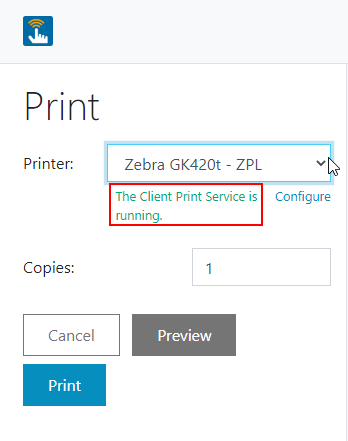 Once you see this message you will be able to choose local printers to print to. If you do not see the printer you are looking for in the printer selection list, click Configure to go the BarTender Web Print Settings page: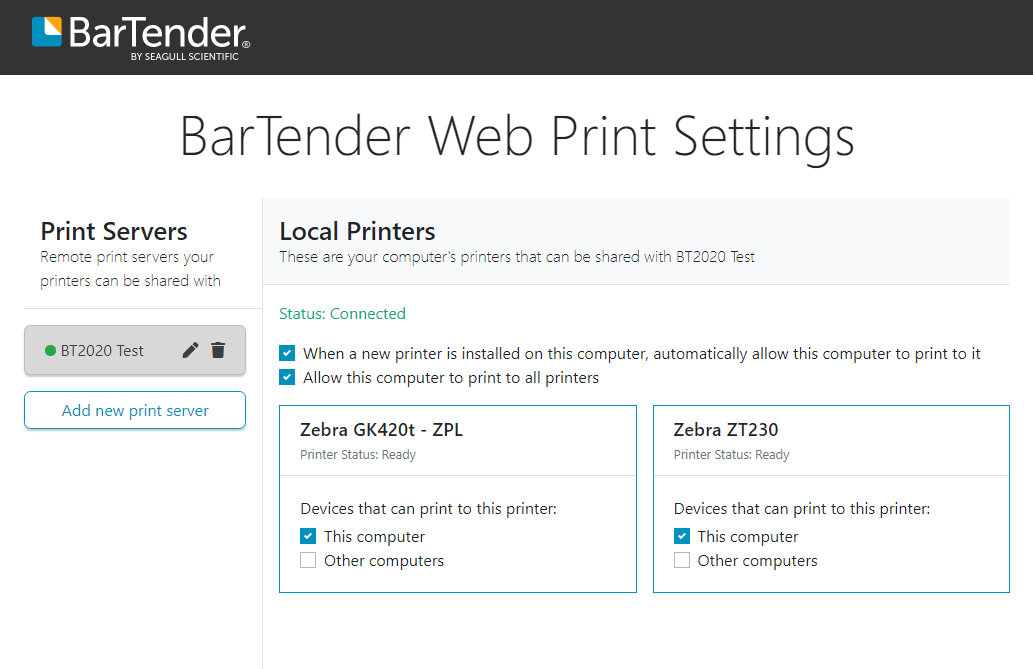 Here you can see which printers are being detected and verify that they are enabled.