Updates to Print Station and Print Portal in BarTender 2022
Question
Print Station and BarTender Print Portal are getting some major updates in BarTender 2022 R1. What are some of the updates?
Applicable to
BarTender 2022 R1 and later
Print Station
Print Station is getting a makeover. The application now runs on the same framework as Print Portal but as a local application, no server or internet connection needed. Here's a preview of the new interface: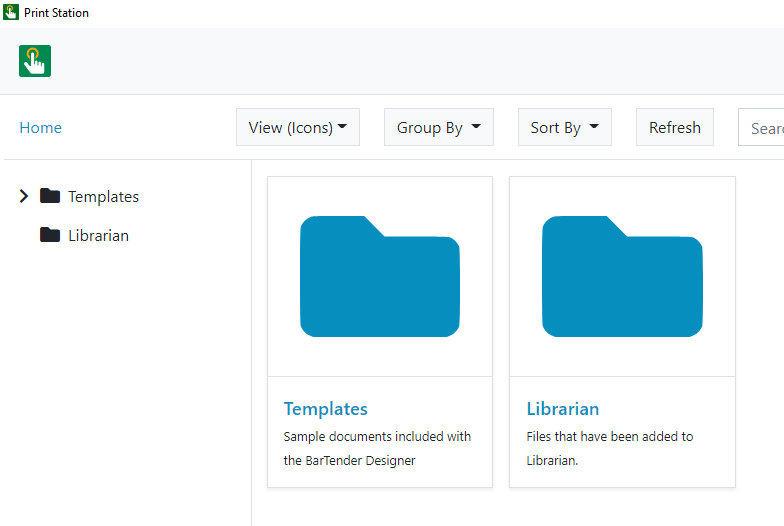 With the new updated interface come customization options that were previously only available in BarTender Print Portal.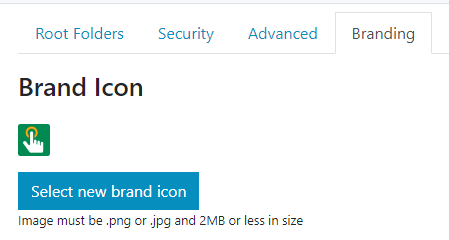 Branding allows you to customize the look and feel of the interface. This includes
Changing the brand logo (by default, it is the Print Station icon)
Background colors
Header and footer colors
Folder navigation tree colors
Button colors
Folder icons
Link text and hover colors
Despite the makeover, Print Station continues to have many of its old features including
When to save a document after printing
Idle times
Showing and hiding folders and navigation
Showing and hiding the print dialog
BarTender Print Portal
While Bartender Print Portal is not getting a makeover, it is getting some updates as well.
BarTender Print Portal will now be available in Professional and Automation Editions with some limitations:
Cannot use Librarian files
Cannot use Workflows
Cannot use Print Portal's security settings
Enterprise Edition will continue to have all these features.
In addition to the edition change, there are some new, highly requested settings.
You can set documents to print immediately and to hide the print dialog
You can show and hide folders in the site navigation much like in Print Station
Differences between Print Portal and Print Station
While the two applications look the same now, there are still several key differences in functionality between the applications
| | |
| --- | --- |
| Print Station | BarTender Print Portal |
| Can print Batch files, Process Builder files, and BTXML | Cannot print these files due to the limitations of a web app |
| Can use Windows-side printer restrictions and permissions based on the Active Directory | Cannot limit printer restrictions this way |
| Can use Client-side scales like Designer can | Unable to use scales |
| Can run in Kiosk mode* natively | Can run in Kiosk mode using Chromium |
* Kiosk mode is a Windows-based mode that forces an application to run full-screen and be the top-most application, much like a kiosk at a check stand.