General Settings for BarTender Cloud
Overview
This article will go over the configurations available in the Manage Cloud Account -> General section for BarTender Cloud. The general settings allow you to modify your account information such as company details and contact addresses. 
Applicable to 
BarTender Cloud
Information
General Settings
In order to access the General settings you will need to follow the below steps: 
Click on the hamburger menu icon in the top left of the screen and select Manage Cloud Account at the bottom of the list.
Next, select General at the top of the list.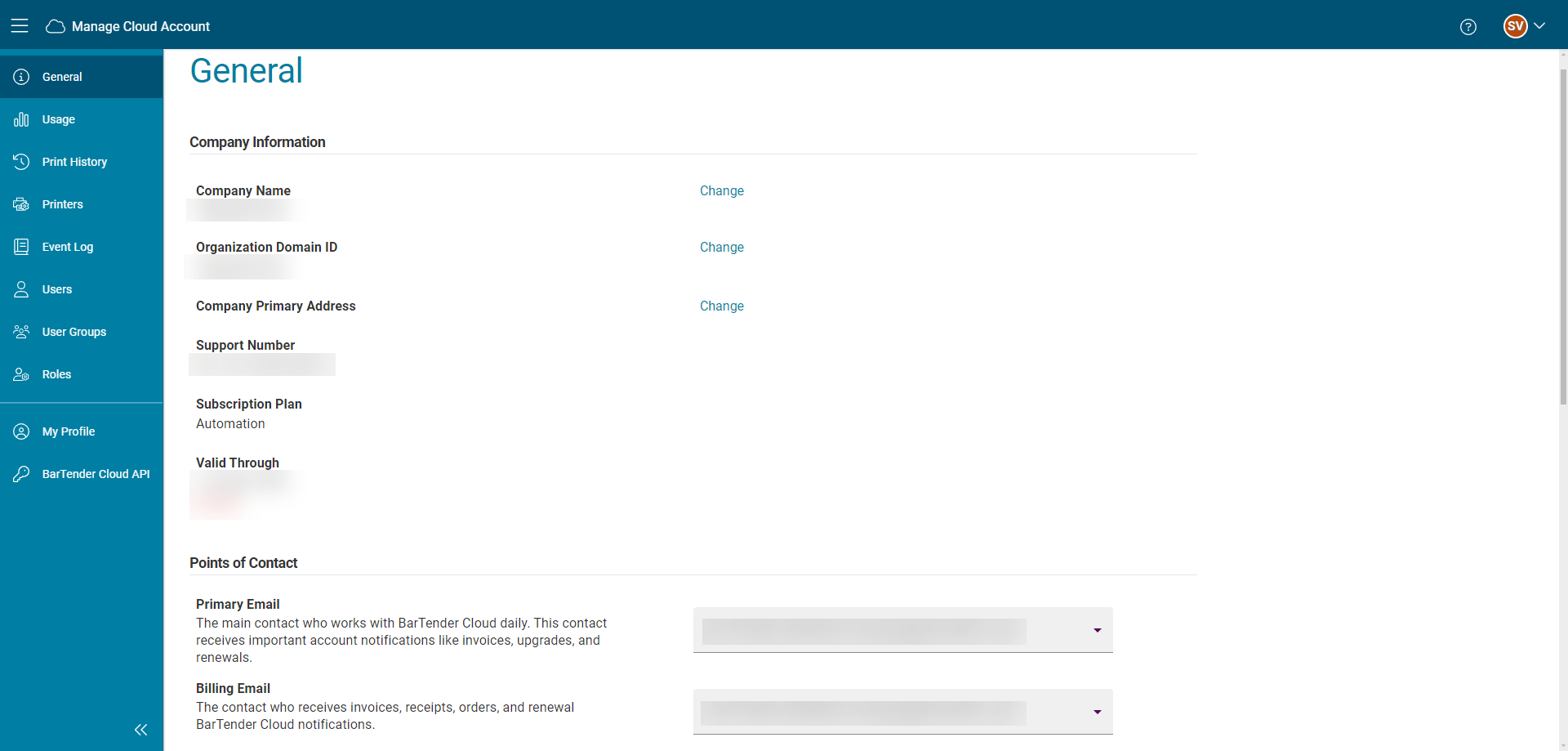 In this screen it is possible to:
Change the company name and primary address.
See the subscription information: Support number, subscription plan, expiration date.
Email addresses for BarTender points of contact for

Primary BarTender Cloud user.
People in charge of billing.
People in charge of administration of BarTender Cloud. 
Change security settings.
Security
In the Security section, click the switch labeled Automatically warn and logout inactive users to allow the configuration for how long it takes an inactive user to be logged out of BarTender Cloud automatically. Additionally, choose to enable a warning for the user before they are logged out.