Creating a BarTender Document Using the Template Assistant in BarTender Cloud
Overview
This article will go through how to create a new BarTender document using the Template Assistant in BarTender Cloud.
Environment
BarTender Cloud
Information
1. Start by clicking the

button in the top left corner of the BarTender Cloud landing page and selecting Manage Files.
2. Click the +New button and select Document from BarTender Template or click the BarTender Template button to launch the Template Assistant.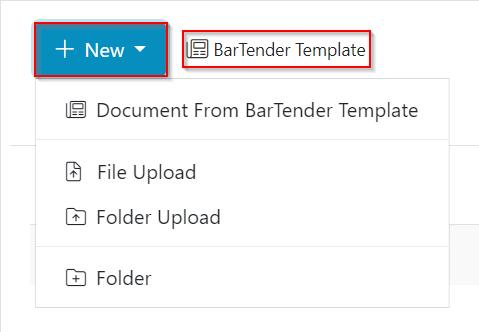 3. When you first start up the Template Assistant, it displays a list of BarTender sample templates you can choose from. You can filter them with the Add a Filter button on the left or search for a specific one with the search bar on the right.
4. Each template is marked with the industry it is related to. The templates each have a description and the label size as well. The size is also included in the template's default name.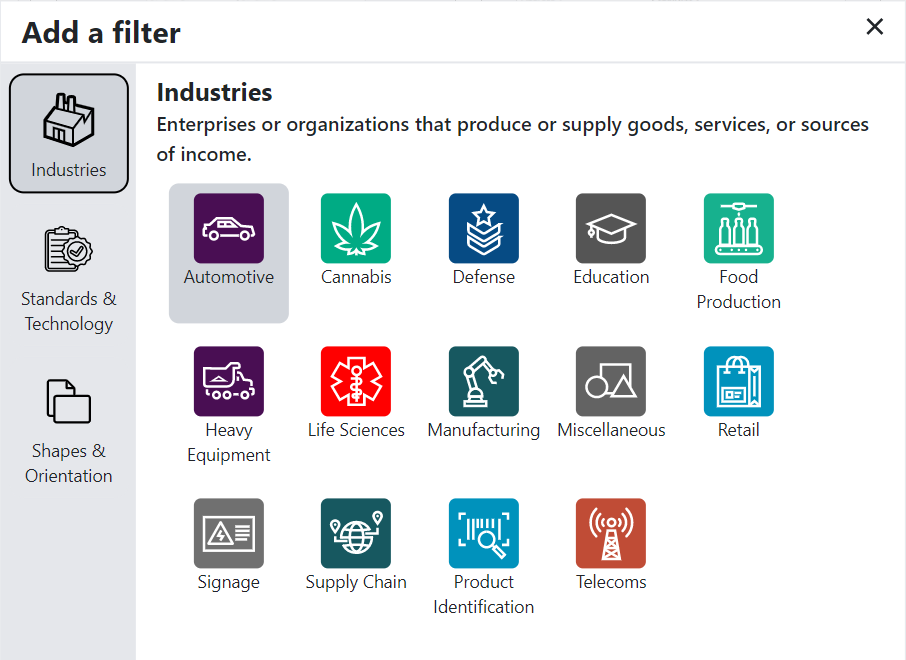 5. Select the template you want to use by clicking on your choice. For this example, we will use the Electrical Safety Check template.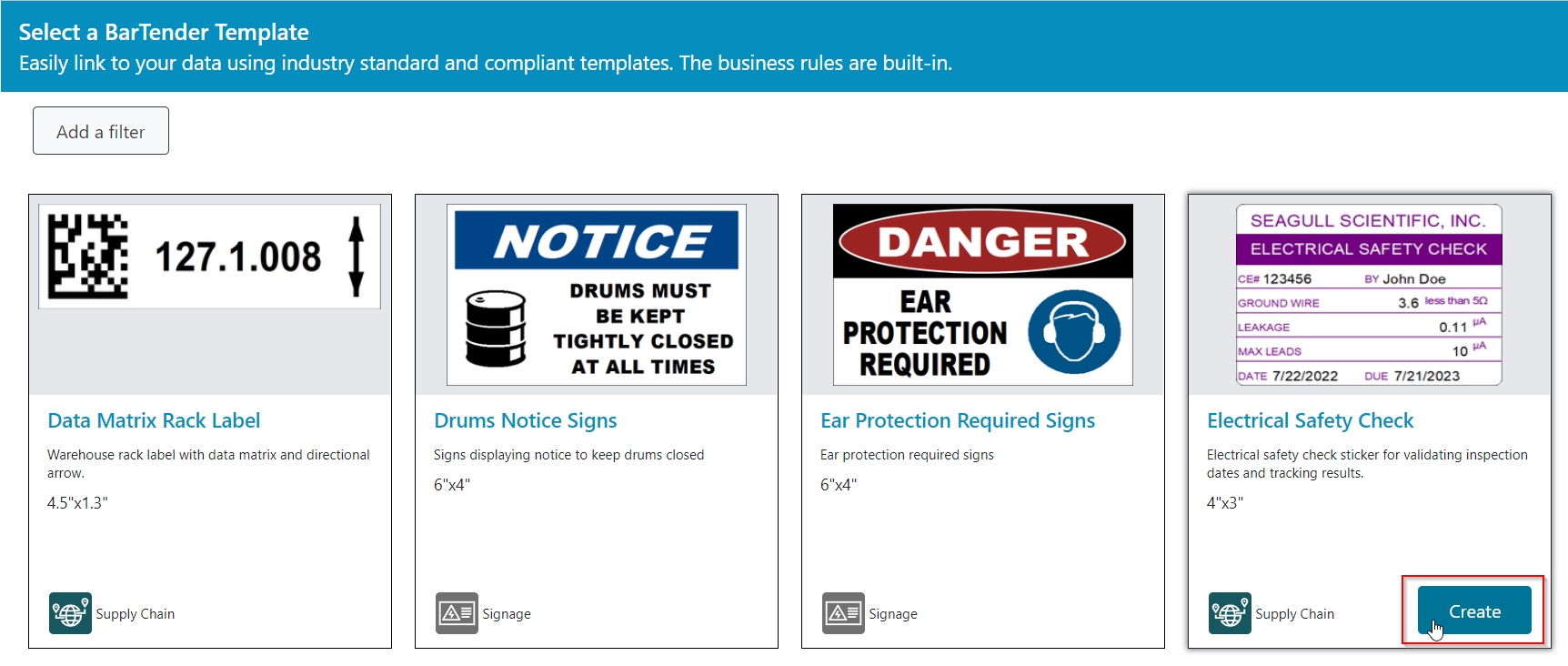 6. The first screen is the setup screen. This includes what to name the document as well as the location where the document will be stored. Click Next to continue.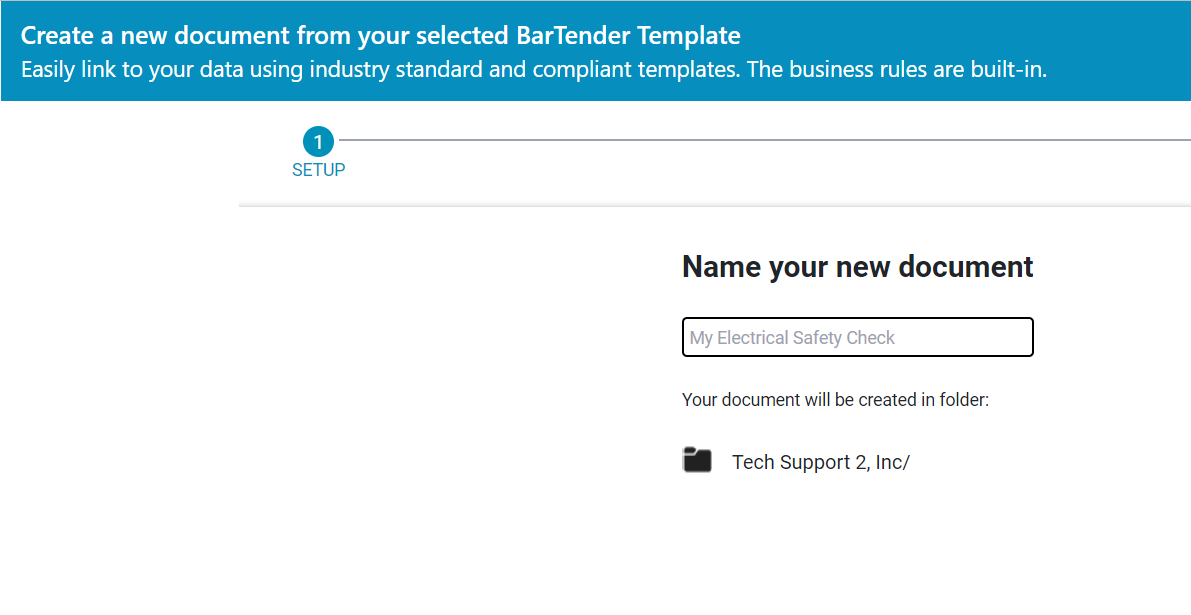 7. The next section allows you to enable or skip Data Entry Forms, which allows you to enter data at print time. Click Next to continue after making your selection.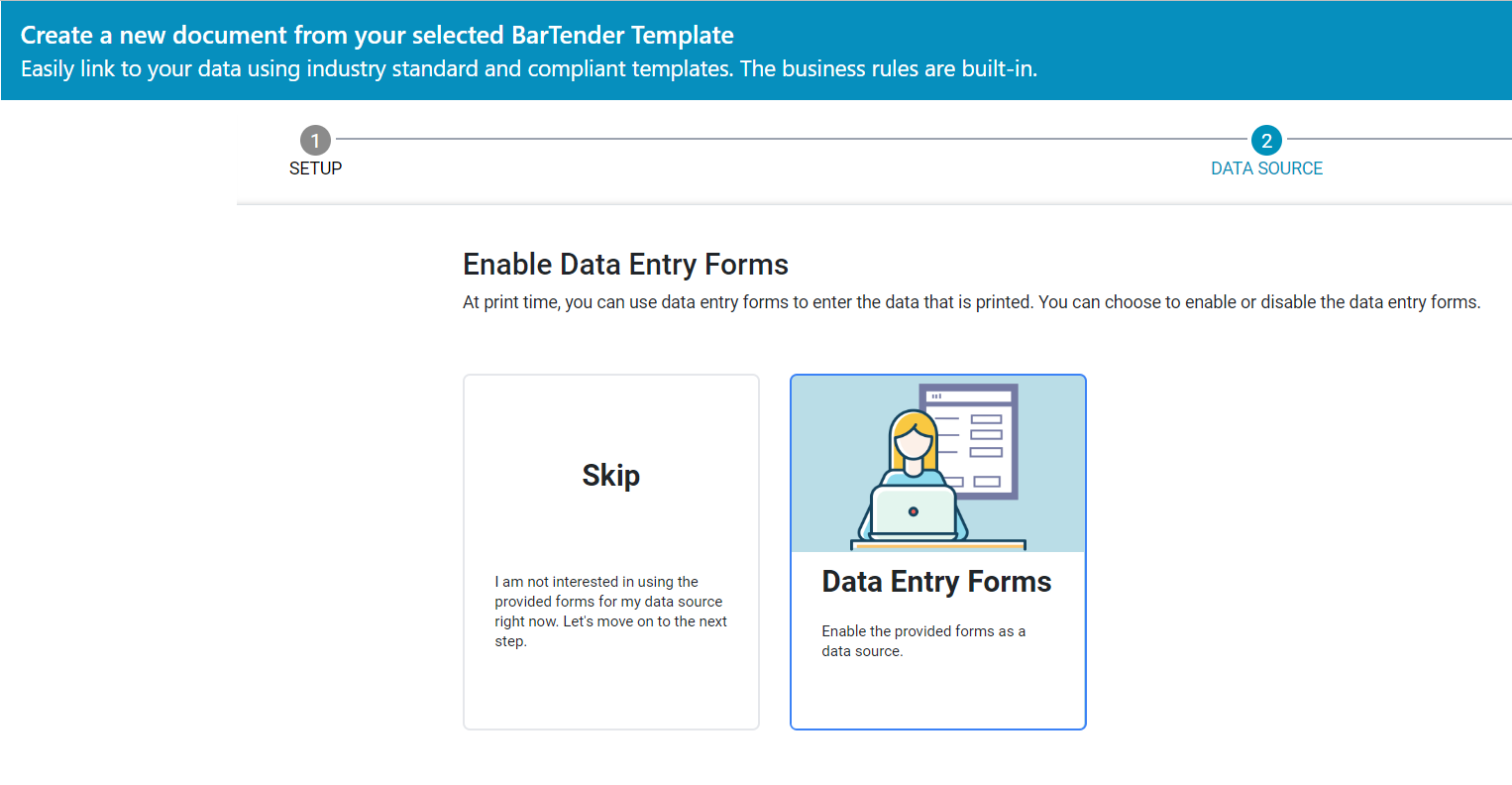 8. Next, you have the option to set up a connected database. For more information and limitations, see Configuring a Database Connection using BarTender Cloud.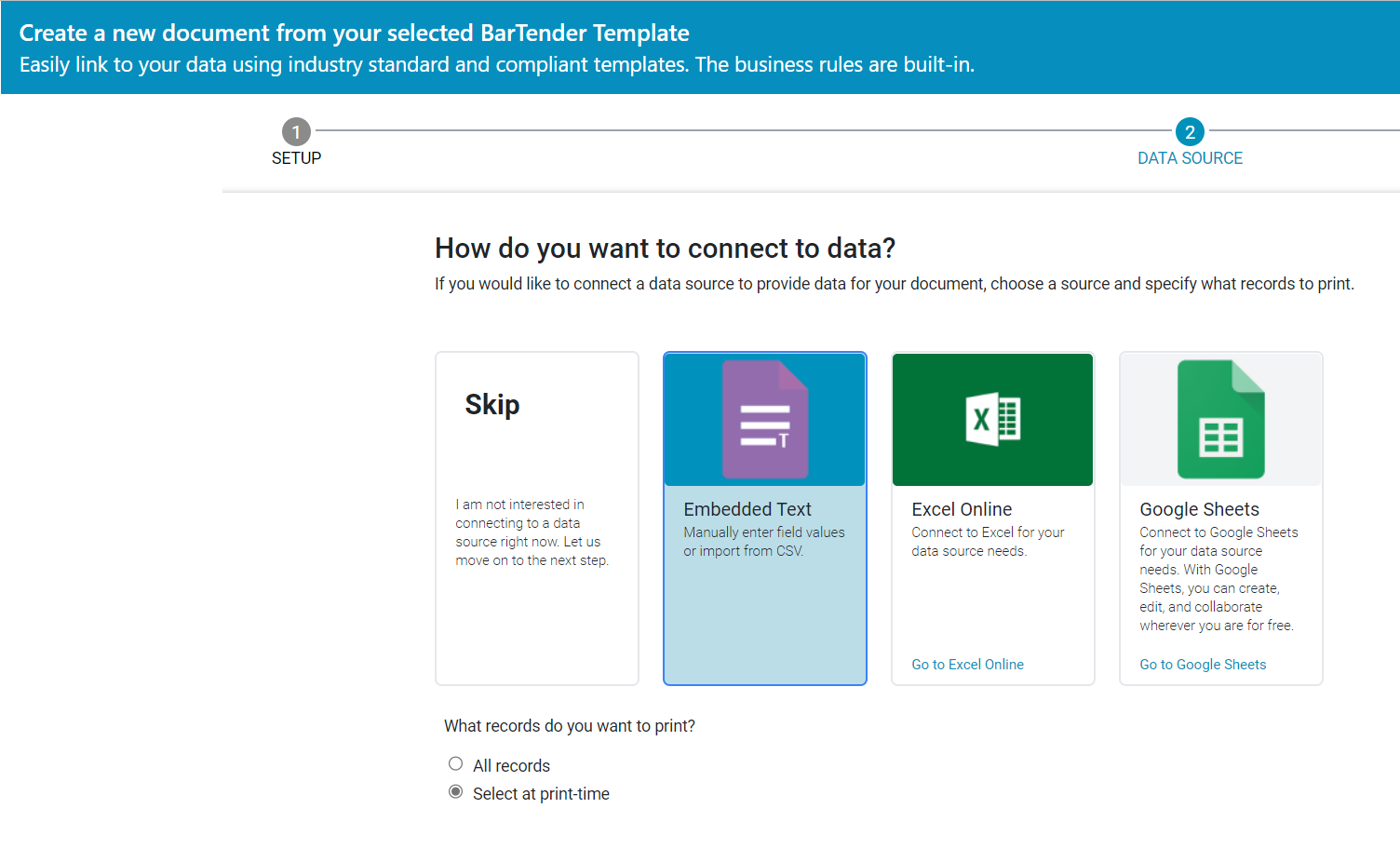 9. Lastly, you can assign values to the various data sources on your document. There are two options:
Static values will apply to all copies of a label, and can only be changed from print job to print job if Data Entry Forms are enabled.
Database or dynamic values tie your data sources to your pre-configured database fields if you created a database connection in the previous step. You can automatically map your data sources to your database fields by clicking the Auto map to database fields button.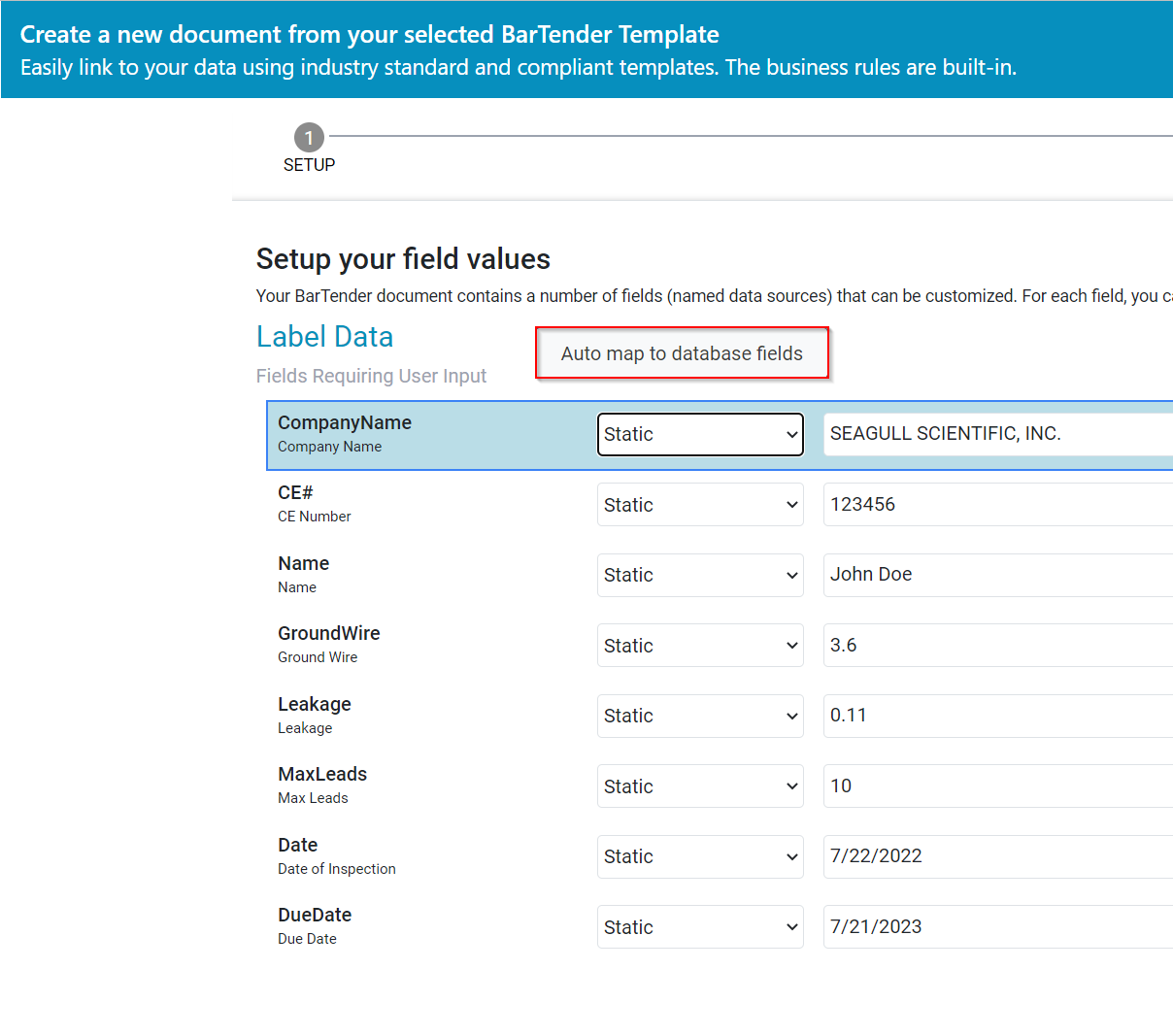 Additional Resources