Configuring a Database Connection Using BarTender Cloud
Overview
This article will walk you through how to create a database connection using the Template Assistant in BarTender Cloud. In addition, we'll discuss the various types of databases you can create in the Template Assistant and the types of database connections allowed when you upload a pre-existing BarTender document for use in BarTender Cloud.
Environment
BarTender Cloud
Information
Creating a Database Connection in the Template Assistant
1. Once you reach the database connection screen in the Template Assistant, you will be presented with the three supported database types. Refer to Creating a BarTender Document Using the Template Assistant in BarTender Cloud for more information.
2. You can also choose to have all database records printed at once or to select which records to print at print time.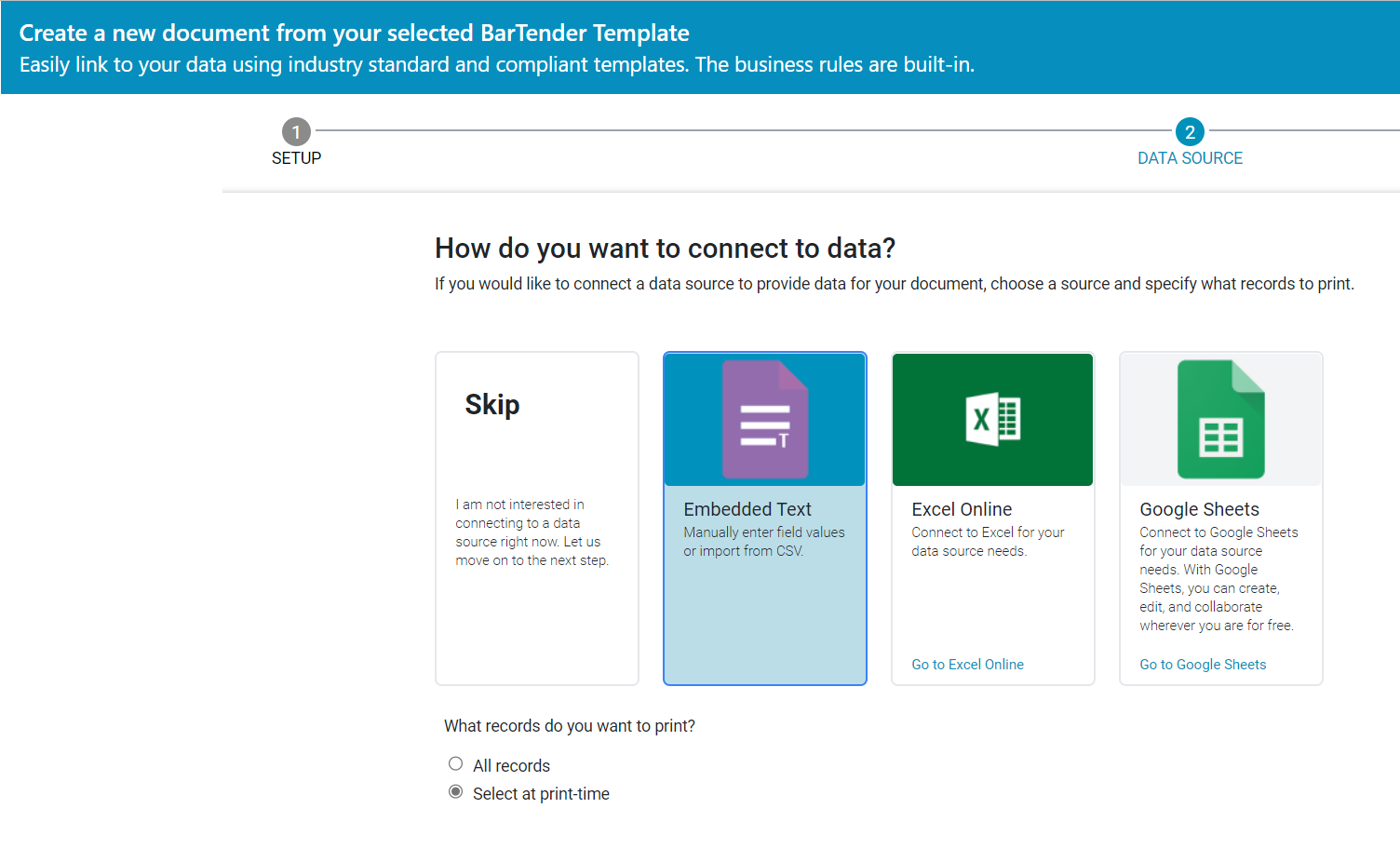 3. Embedded Text allows you to enter your data manually or import your data from a comma-separated text document (CSV).
4. Excel Online and Google Sheets are online, cloud-based databases. Click Next after selection to sign directly into the applicable service to access your database documents.
5. Lastly, you can assign values to the various data sources on your document. You can automatically map your data sources to your database fields by clicking the Auto map to database fields button.
Database Limitations
BarTender Cloud has some database limitations to be aware of. Only the following online/cloud and embedded database types are currently supported.
Embedded Text, JSON, and XML
Excel Online
Google Sheets (Online)
Azure SQL
SAP HANA Cloud
Quickbooks Online
Additional Resources