Viewing BarTender Document Revision History in BarTender Cloud
Overview
This article explains how to view a BarTender document's Revision History in BarTender Cloud. This allows you to view and manage any changes you've made to your document.
Environment 
BarTender Cloud
Information
Start on the Manage Files page in BarTender Cloud. Right-click on a document and select History.
This will bring you to the Revision History page.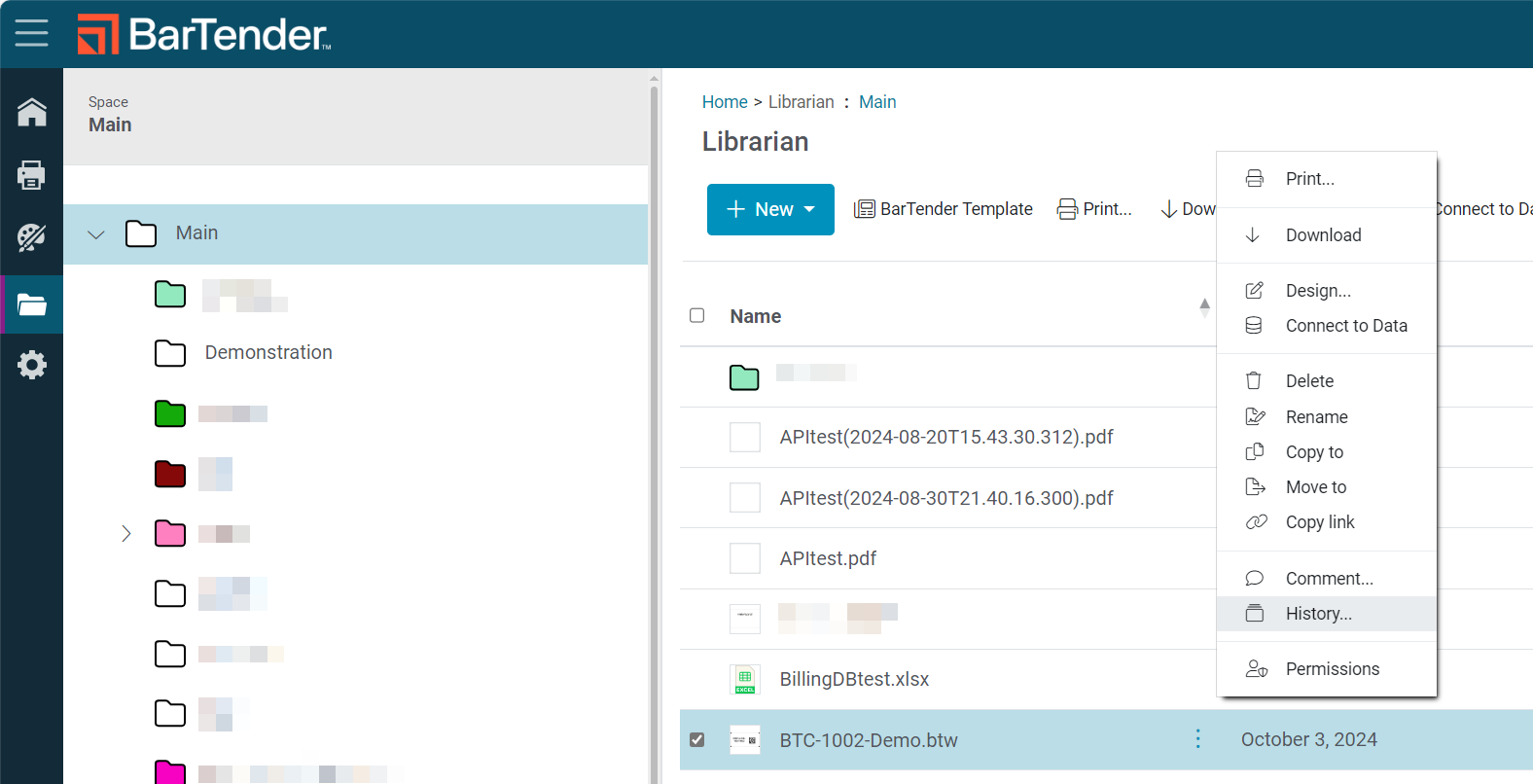 You can select which revision you wish to view on the left-hand side. Changes made to the currently selected revision are listed in the center, complete with descriptions and timestamps.

There are several additional options:

Add Comment allows you to add custom comments to the revision history log in the center.
View Revision Image shows you a preview of the default label associated with that revision.
Rollback Revision rolls back the most current revision, listed as (Current), to the revision you have selected. This option is not available if you have the most current revision selected.
Hide Comments will hide the descriptions underneath each entry in the revision history.
Compare Revisions will allow you to compare the preview images of two separate revisions. An image highlighting the differences between the revision you have selected and another revision will also be displayed.