Setting File and Folder Permissions in BarTender Cloud
Overview
This article will show you how to configure BarTender document and folder permissions in BarTender Cloud. This allows you to control which users have access to each of your documents and folders.
Environment 
BarTender Cloud
Information
Start on the Manage Files page in BarTender Cloud. In the top-left corner, you will see the "root" folder. This is the default folder available when you start BarTender Cloud, and all subsequent folders and files that are added or created live here. You cannot alter its permissions directly. Click on it.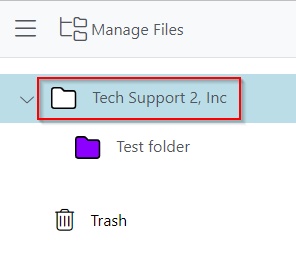 In the center, you should see your files and folders. Hover over your selection and use the triple dots or right-click on it to bring up the menu. Select Permissions to bring up the permissions dialog.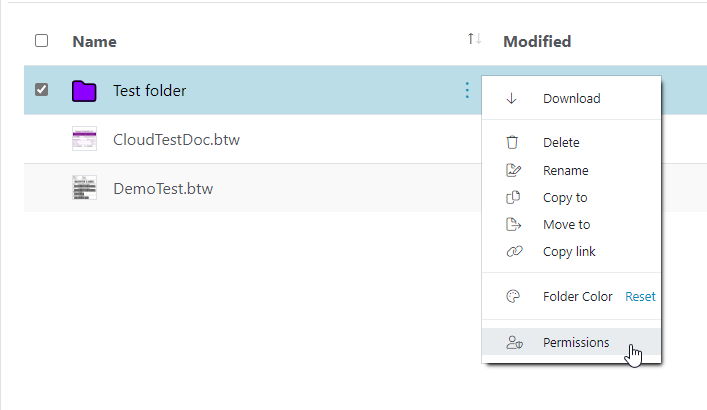 By default, inheritance will be enabled. The dialog tells you where the permissions are coming from, in this case, Inherited from the parent folder. You can use the dropdown menu to change this. Select Custom to manually set permissions for the file or folder.

With Custom selected, click the Add new permissions for... dropdown menu to select the user or group you want to alter. You can also use the search bar.
Click the Has permission to... menu to select which permissions you want to assign. There are three possible permissions - Read, Edit, and Delete.

Click Save to apply any changes you made.